"When all else fails… just quilt"
To get to 123 Livingstone Lane, Ironbark:
I am located approximately 15 minutes west of Ipswich. I ask that at all times you make an appointment to call in and see me, to ensure that I will be here, and available to see you.
Please email or phone 07 5460 9490 (if house line not working, ph ‭0484 943 764‬) first for an appointment.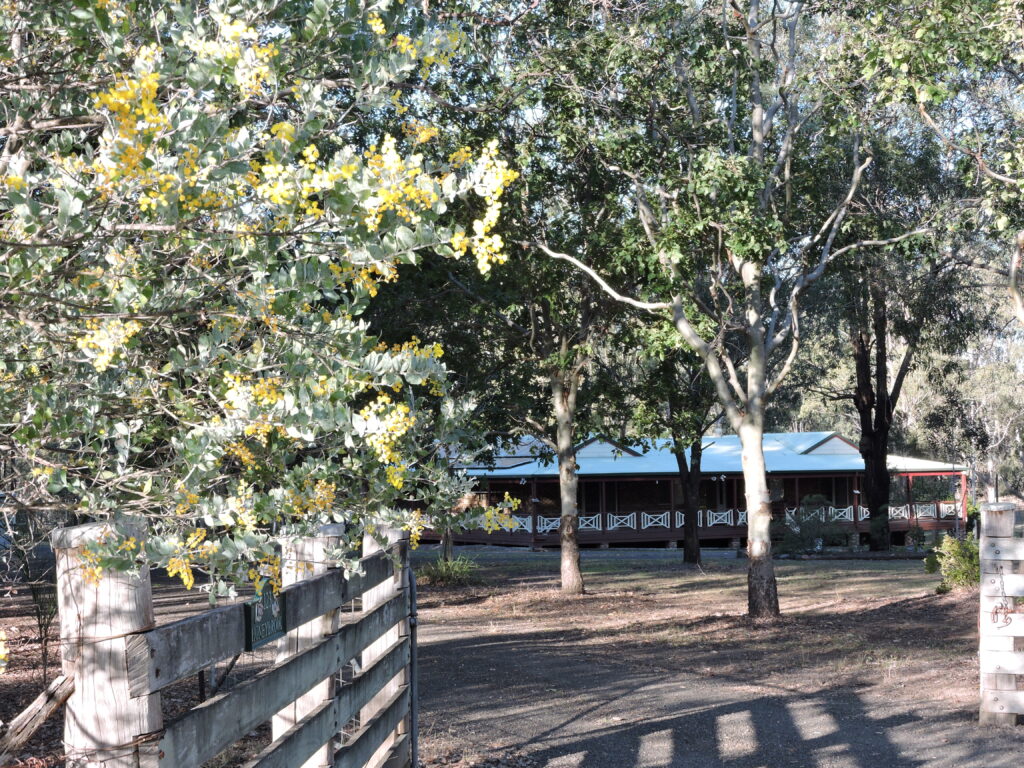 House gate entrance
Use this gate, it's just up the road from the shed gate
If you are coming from Ipswich or Brisbane, travel along the Warrego Highway, past the service stations at Blacksoil, as if heading toward Toowoomba. Do NOT take the Brisbane Valley turnoff to Esk or Fernvale, but stay on the Warrego Highway, drive under the new overpass, and travel a further 4.8 kms, moving to the right lane. You will then be at a crossroads. The road on the left is the Haigslea / Amberley road which goes into Walloon, the road on the right is Schultz's Road, and is marked by a large sign on the highway. Turn right off the highway when safe to do so, and into Schultz's Road.
Keep veering left on Schultz's Road, and after about 400 metres, turn left into Livingstone Lane. We are on the right hand side, about 1km down. If the shed gate is open, drive in this way, around the side of the shed to the front of the house. Drive to the front door and ring the door bell. Otherwise, the next gate up is the house gate.
If you are coming from Toowoomba direction, along the Warrego Highway, continue past Marburg, past the West Vets, and Sprengers (Californian Farms) fruit and produce outlet, and a few kms further on turn left into Schultz's Road, and follow directions in previous paragraph.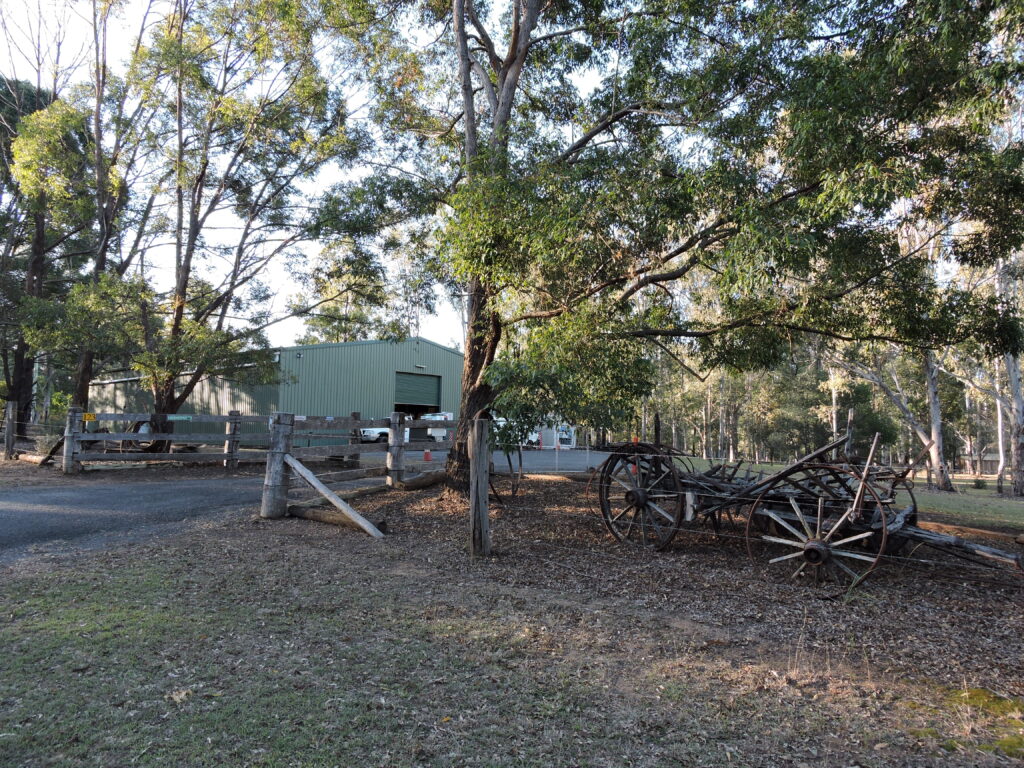 Shed gate entrance. Drive around the right hand side of the shed and into the house yard.
If the shed gate is locked, continue up the road to the house gate, thank you.
"When all else fails… just quilt"